Hello and welcome at the German Israeli youth exchange in Herzliya (Israel)
There will be an exchange this year! The members of the german delegation are introducing themselves over here.
Also, you can find some daily reports of visit there in 2010
or you find some informations about the last visit in 2012.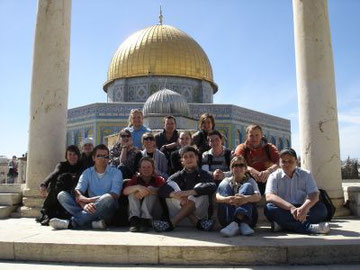 Nothing underscores the variety of Israel's attractions more than realizing that within a few hours you can go from the snowy heights of Mount Hermon to the Judean Desert and the saltiest sea on earth, the Dead Sea, while visiting ancient biblical cities, covered markets and a high-rise metropolis on the way. This is what makes Israel truly a destination with something for everyone...